Welcome to the event center
We welcome you to join us for one of our upcoming events.
To register, please click the Register Here icon or contact our office today.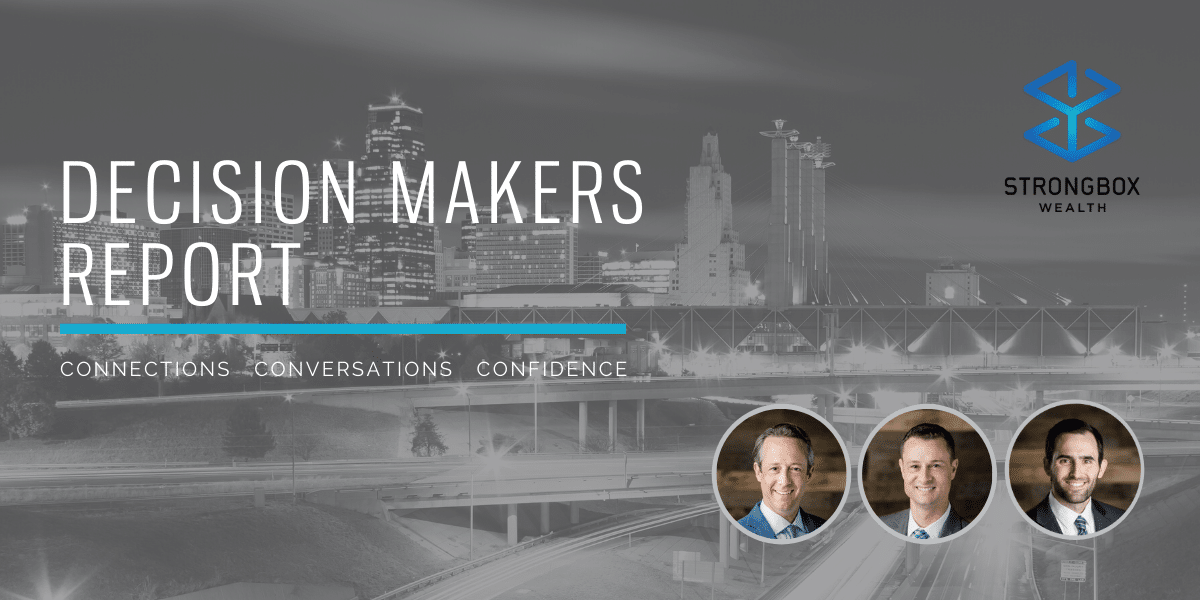 Date: Monday, June 26th
Time: 4:00 – 5:00 PM CST
Summit Grill – Lee's Summit, MO
Join us for a live and interactive discussion during happy hour at Summit Grill in Lee's Summit, MO.
This month we will discuss the state of regional banking and commercial real estate. With these topics recently in the news, we thought you'd like to hear directly from well qualified sources. Our guest speakers will be Keith Asel, Regional President with Hawthorn Bank, and Mark Pomerenke, Founding Partner and Chief Investment Officer with NorthPoint Development.
As always, we will also provide you with an overview and outlook of current market and economic conditions, along with comments on inflation, interest rates, employment, artificial intelligence, and probability of recession.
Please complete your registration on the page that will open when you click the button below.
Date: June, 28
Time: 5:30 PM CST
We believe tax efficient investing should be integrated into your long-term financial plan. Unfortunately, many individuals are not maximizing the opportunities afforded them where  a few minor adjustments could make an impactful difference.  We often recognize tax mitigation and optimization strategies for clients during our very first consultation.  Learn how tax smart investing strategies could be a central theme in your investment management and financial plan, along with the straightforward steps to implement needed changes.
Date: July, 26
Time: 5:30 PM CST
You have meaningful questions about what to do now that you have achieved a cash flow beyond your monthly necessities. Should I save more or pay down debt? What investment account types are most appropriate? How am I going to pay for my children's college education? How much life insurance do I really need? Should we contribute to our 401(k)s or start Roth IRAs?  What do I need to be doing today to be prepared for tomorrow?  Join us for a discussion tailored just for you.
Date: August, 30
Time: 5:30 PM CST
Join us to discover the 5 steps for a successful retirement plan. After teaching you how to assess your situation, and explaining a goals based approach to retirement planning, we will address necessary plan elements such as creating tax efficient retirement income designed to keep pace with inflation, along with Social Security benefit claiming strategies, integration of health care benefits and expenses, and prudent investment strategies to work in concert with your customized plan.

Do you have a scheduling conflict or would you prefer a personal conversation?
Private consultations are available upon request, simply contact our office to get started.
Discover your risk number
begin your customized plan