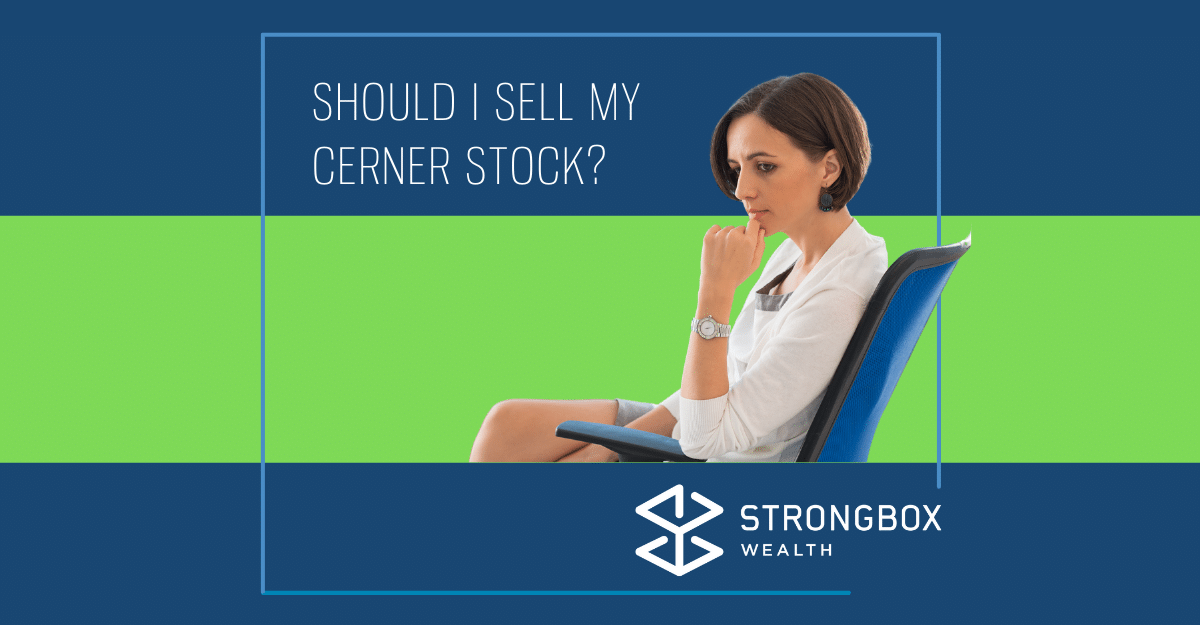 On Friday, December 17, 2021, the Wall Street Journal reported that enterprise software giant Oracle was in talks to purchase Cerner for approximately $30 billion, sending Cerner stock soaring nearly 15% at one point during the day. For Cerner employees, we suspect this did not come as a surprise as there have been many rumors about takeover possibilities by technology giants for some while. Confirming that speculation, enterprise software heavyweight Oracle announced on December 20th that it will buy Cerner in an all-cash deal for $95 per share. Joining forces with Oracle may be a solid strategy if the end goal is to avoid obsolescence at the hand of deeper pocketed technology providers now showing keen interest to participate in the growing health information technology services, electronic medical records, and patient accounting solutions marketplace.
Again, should Cerner stockholders, especially employee stockholders, sell their stock based on this acquisition announcement? For many long tenured Cerner employees, this may be a significant and consequential financial decision given the often-high concentration of personally held stock through the company stock purchase plan, Restrictive Stock Units (RSUs), and Stock Options.
With an official deal announced and cash terms known, the stock could solidify its sharp gains from last week. Beyond price, the timing of merger close will be an important variable to consider. Of imminent importance, there are likely two tax years to plan personal tax impacts around by strategically liquidating the stock. We suggest any Cerner employee contemplating sale of their company stock contact us to further develop the conversation and prepare a well thought out strategy for their unique circumstance.
Possible Reasons to Sell:
• Lock in current price in case the Oracle deal falls through
• Split any potential capital gain into two tax years (2021and 2022)
• Use cash proceeds to diversify into different investments or use as your personal situation may warrant
Possible Reasons to Hold:
• Stock price should slowly appreciate toward the $95 acquisition price under the assumption the current all-cash Oracle deal closes
• Downside limited in the stock if the current deal terms hold; therefore stock investments likely avoids equal participation to broad market volatility
• Potential exists for another company to offer a larger sum for Cerner which could have a positive impact on the stock price beyond current Oracle terms 
Cerner Employee Stock Purchase Plan Q&A:
All information below understood to be accurate based on direct conversations with Morgan Stanley Global Stock Plan Services. We encourage you to contact them direct to ensure accuracy and make a well-informed personal decision.
How do I sell my Cerner Employee Stock Purchase Plan Shares?
• Visit www.stockplanconnect.com or call Morgan Stanley Global Stock Plan Services at 800-367-4777
• A StrongBox Wealth Advisor will be happy to talk with you prior to making this permanent decision, as well as join you in a call to Morgan Stanley Global Stock Plan Services to obtain more information
Can I sell specific stock lots?
• Yes, online transactions and phone assisted traders will allow you to sell specific lots of your Cerner stock which allows you to manage your capital gain exposure
What happens when I sell my shares?
• Cash proceeds can be sent to you via check, electronic funds transfer to your bank, or wire transfer
• Your preferred method of payment will be determined by you during the transaction process
Can I leave my cash proceeds in my Employee Stock Purchase Plan account?
• No
Can I transfer my cash proceeds to my personal brokerage account?
• No
Can I transfer my Cerner shares "in-kind" to my personal brokerage account?
• Yes, by using the Letter of Authorization Form, and allowing for a 7-10 day processing time (as per Morgan Stanley Global Stock Plan Services conversation), you can transfer your vested Cerner shares in-kind, meaning they will not be sold, rather transfer as-is along with your stock cost basis
Can my stock options transfer "in-kind" to my personal brokerage account?
• No
When will all my shares be fully vested?
• Effective January 3, 2022, all Cerner Employee Stock Purchase Plan shares will be fully vested, therefore available to transfer or liquidate
Stay connected to StrongBox Wealth as we will be following the developments of the Oracle acquisition and what it means to Cerner employees, specifically their 401(k) and Cerner Employee Stock Purchase Plan shares.
Do you have questions on what you should be doing with your 401(k) or Cerner Employee Stock Purchase Plan shares following the Oracle acquisition announcement? Contact us today, we stand ready to serve as your guide.
The views reflected in the commentary are subject to change at any time without notice. Nothing on this website constitutes investment advice, performance data or any recommendation that any particular security, portfolio of securities, transaction or investment strategy is suitable for any specific person. Any mention of a particular security is not a recommendation to buy or sell that security. Strongbox Wealth manages its clients' accounts using a variety of investment techniques and strategies, which are not necessarily discussed in the commentary. Investments in securities involve the risk of loss. Past performance is no guarantee of future results.
lOOKING FOR GUIDANCE ON WHAT YOU SHOULD BE DOING WITH YOUR CERNER STOCK OR RETIREMENT PORTFOLIO?
Contact our office to get started