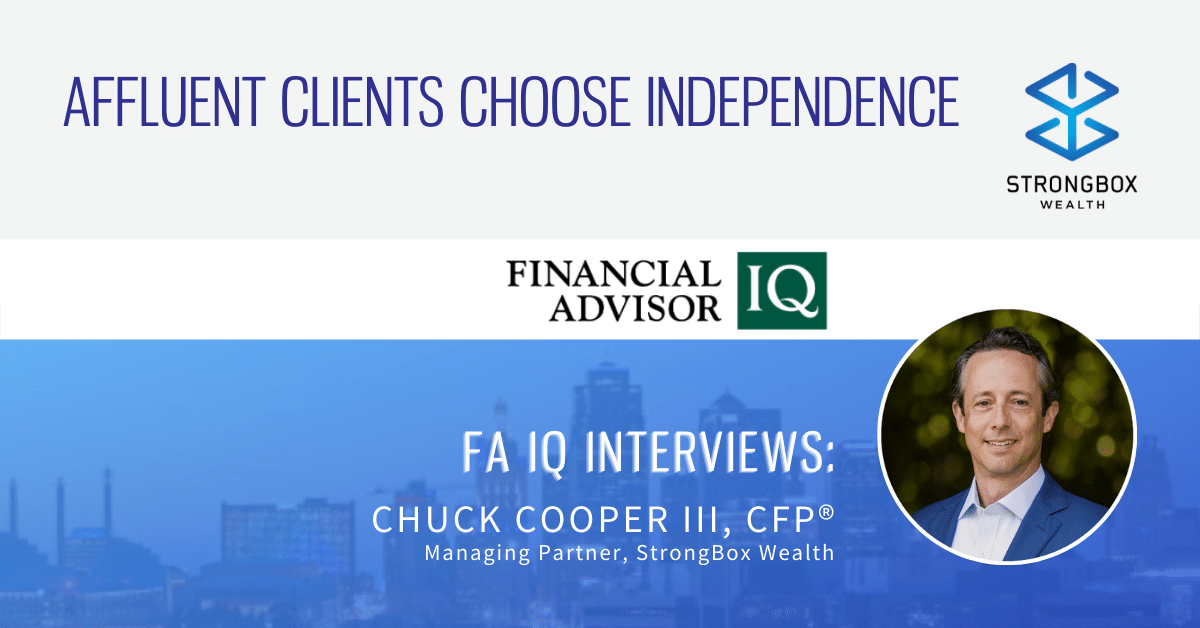 The independent fiduciary model is more attractive to the richest advisory clients than the wirehouse prototype, according to executives of registered investment advisor firms in Dynasty Financial Partners' network. 
After all, the independent model aligns with the interests of high-net-worth and ultra-HNW clients, according to Gordon Ross, director of the Dynasty enterprise group. Ross and Dynasty's relationship management team are responsible for the ongoing partnerships with the network's advisors.
"If you think about what bigger clients want, it's normally around more flexibility, more customization and having an array of resources available to you. That naturally lends itself more to the independent world," he said.
Plain and simple
Chuck Cooper, Managing Partner at StrongBox Wealth, a Lee's Summit, Missouri-based RIA firm in Dynasty's network, said his team knew that its ability to work with wealthy clients "would be better enabled by our independence, plain and simple."
Wealthy clients "typically have more complex needs" when it comes to tax and income sequencing as well as risk mitigation, for example, according to Cooper. As an independent firm, StrongBox can better meet those needs when building and managing portfolios on their behalf, he says.
Cooper is speaking from experience. He had a 26-year history of working at wirehouse and broker-dealer firms before founding StrongBox in August 2019. He started in the industry in 1993, when he registered with Edward Jones, then moved to A. G. Edwards & Sons in 1997, and then was registered with Wells Fargo Clearing Services in 2003 until August last year, according to his BrokerCheck record.
StrongBox's existing HNW clients, who had been with the advisors prior to setting up the firm, have increased their principal assets with the firm by nearly 25% in the two years since the firm was founded, according to Cooper. That's in the form of cash/securities transferred in to existing accounts or through establishing new accounts within the same household, he says.
Cooper says that, on average, StrongBox's existing ultra-HNW clients have more than doubled their principal assets with the firm over the same two-year period.
StrongBox has 325 household clients with around $356 million in assets, according to Cooper. Nearly half of those households, or 48%, are classified as HNW, Cooper says. Eighty-four percent of StrongBox's total managed assets are from HNW clients, or clients with more than $750,000 in assets at the firm, he adds.
Click Here to read the full article on www.financialadvisoriq.com  
Chuck Cooper III, CFP®
Wealth Advisor, Managing Partner
StrongBox Wealth